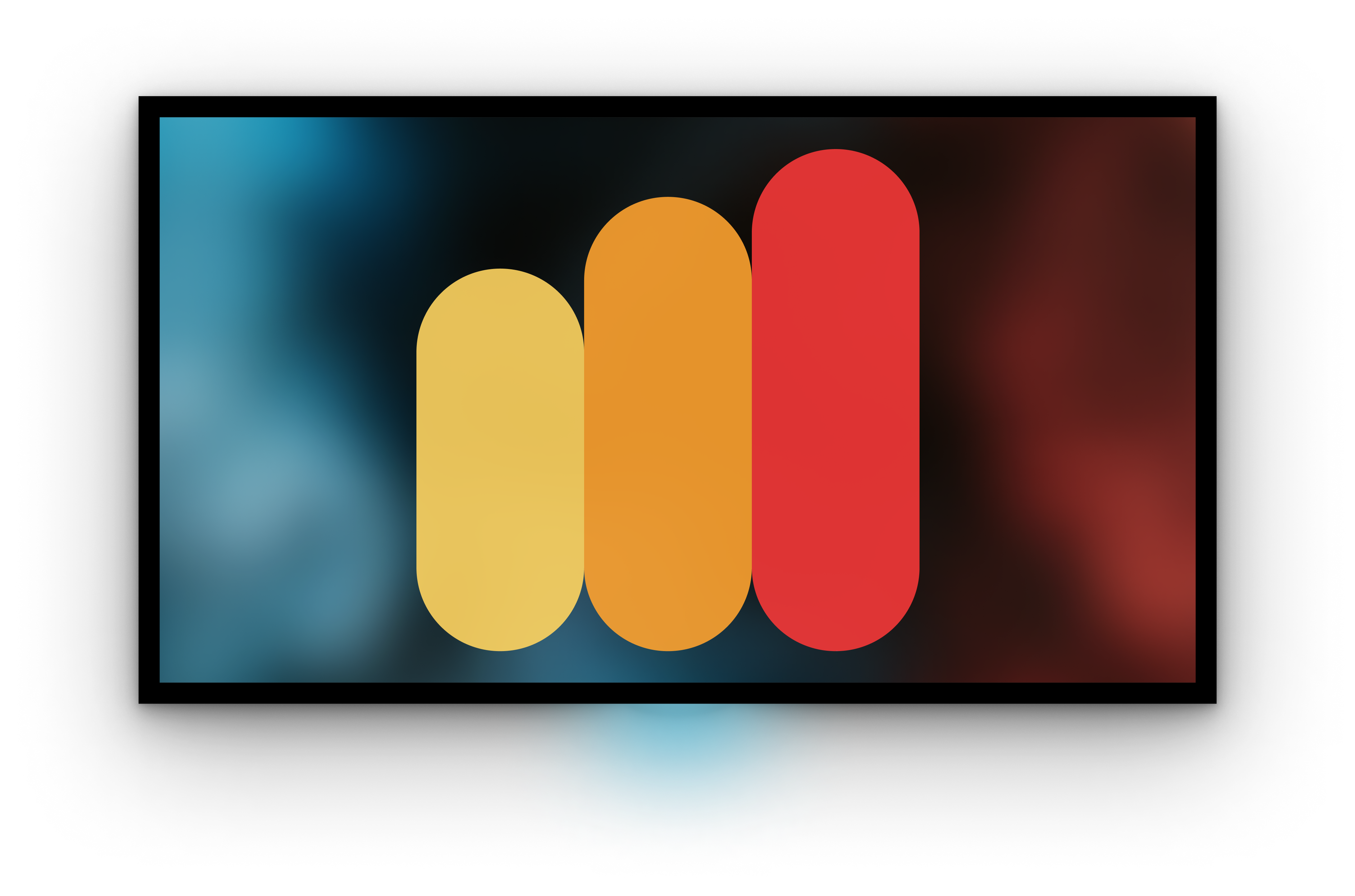 Inbox TV
Warmy - Email channel. Reliable
The ultimate email deliverability tool
Auto all-in-one tool for email deliverabilityto make your Email Channel Reliable
To help businesses thrive and rise by enabling email marketing to be effective and flawless
How to generate new customers for your agency in 2023?
How to generate new customers for your agency in 2023?
What makes Warmy.io different? Best email deliverability tool in 2023
10 Facts or even Advantages that make Warmy email warm up and deliverability tool one of the best, check this out in this video.
How to start a SaaS business without coding in 2023?
White-label products are sold by retailers with their branding and logo but the products themselves are manufactured by a third party.
Best way to make money with Warmy Affiliate Program
In this video, we are going to talk about the benefits and features of Warmy's affiliate program
How to analyze the email deliverability on my HubSpot account?
Ac tincidunt sapien vehicula erat auctor pellentesque rhoncus. Et magna sit morbi lobortis
How to write an email that actually delivered in 2023?
Free email template checker
from Warmy
Test cold email template before sending it to prospects
How to increase email deliverability?
Why do you need to monitor the good deliverability of your emails?
White label an email deliverability tool!
Start running a profitable SaaS business within 48 hours
Stop getting into spam
Warmy helps you to increase deliverability
NEWS
Be the first to know about all updates
We are happy to announce our new free tool for you - Cold email sequence builder
04.01.2023
Welcome to the Official Warmy Discord Server!
08.12.2022
A server to connect with our community and discuss all things Warmy. We will be happy to see you here!
We created this community to share practical tips, news, and action plans so you can achieve meaningful results in business and in life
We are here so we can grow together!

Stay tuned with us 🚀🚀🚀
11.11.2022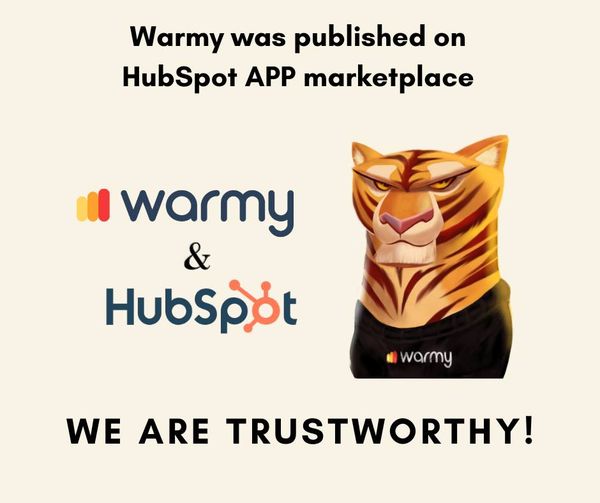 Our product is now available on the HubSpot APP marketplace

Install Warmy and connect with your HubSpot account.

This will help you to warm up your Templates so that they always get into Inbox only!

Deliverability testing of your HubSpot Templates is also available to see the dynamics of improvement
We have great news for you!👌
07.11.2022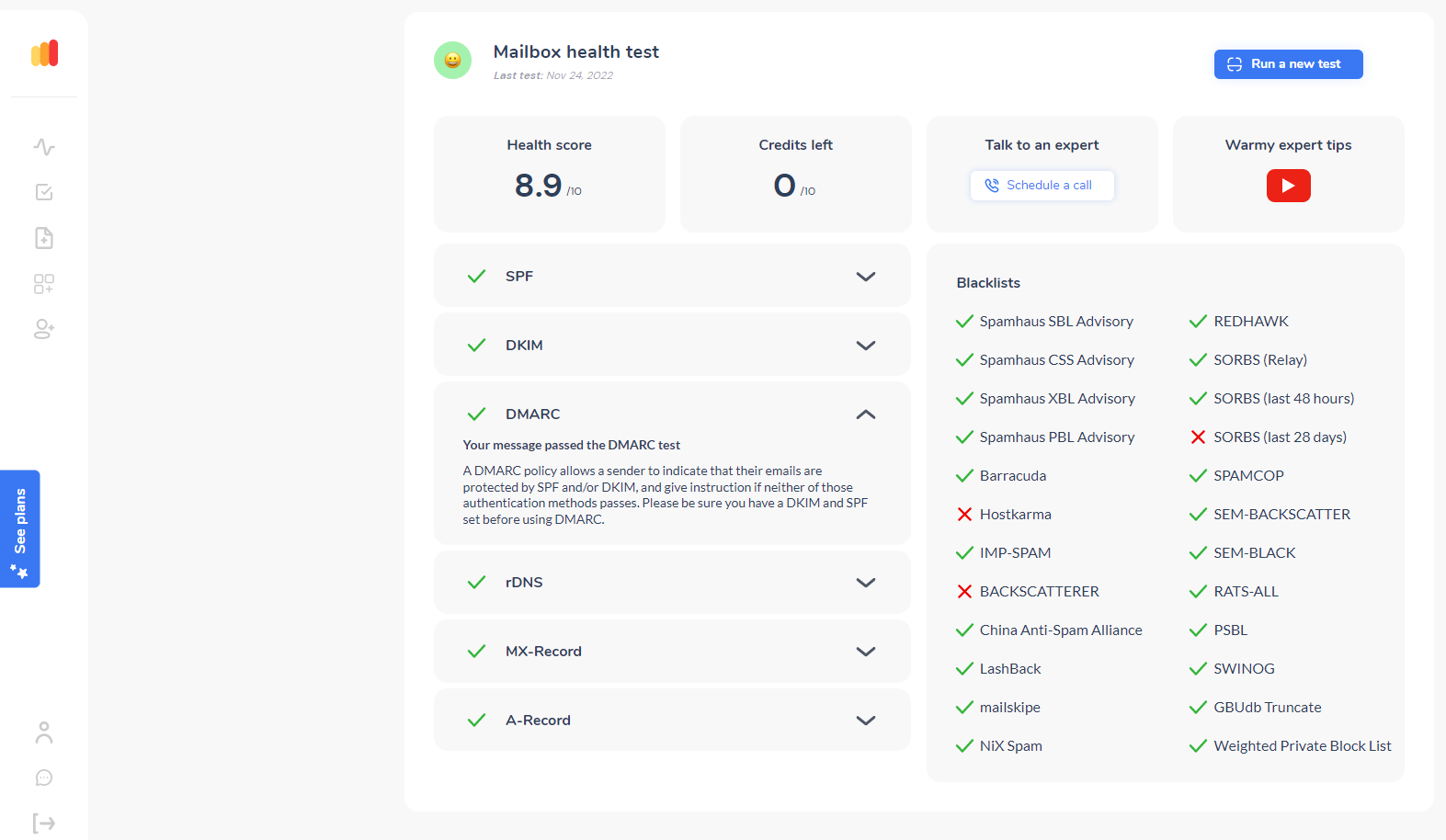 Now in Warmy a lot more information when testing your mailbox
We added:
rDNS - Reverse DNS lookup is the determination of a domain name that is associated with a given IP address




Some companies such as AOL will reject any message sent from a server without rDNS, so you must ensure that you have one

MX Record - Your #domain name gmail.com is assigned to a mail server




We check if there is a mail server (MX Record) behind your domain name gmail.com

A-Record - We check if there is a server (A Record) behind your hostname mail-wr1-f54.google.com

Now there are many more #blacklists
Stay tuned, there are many more enhancements and improvements to come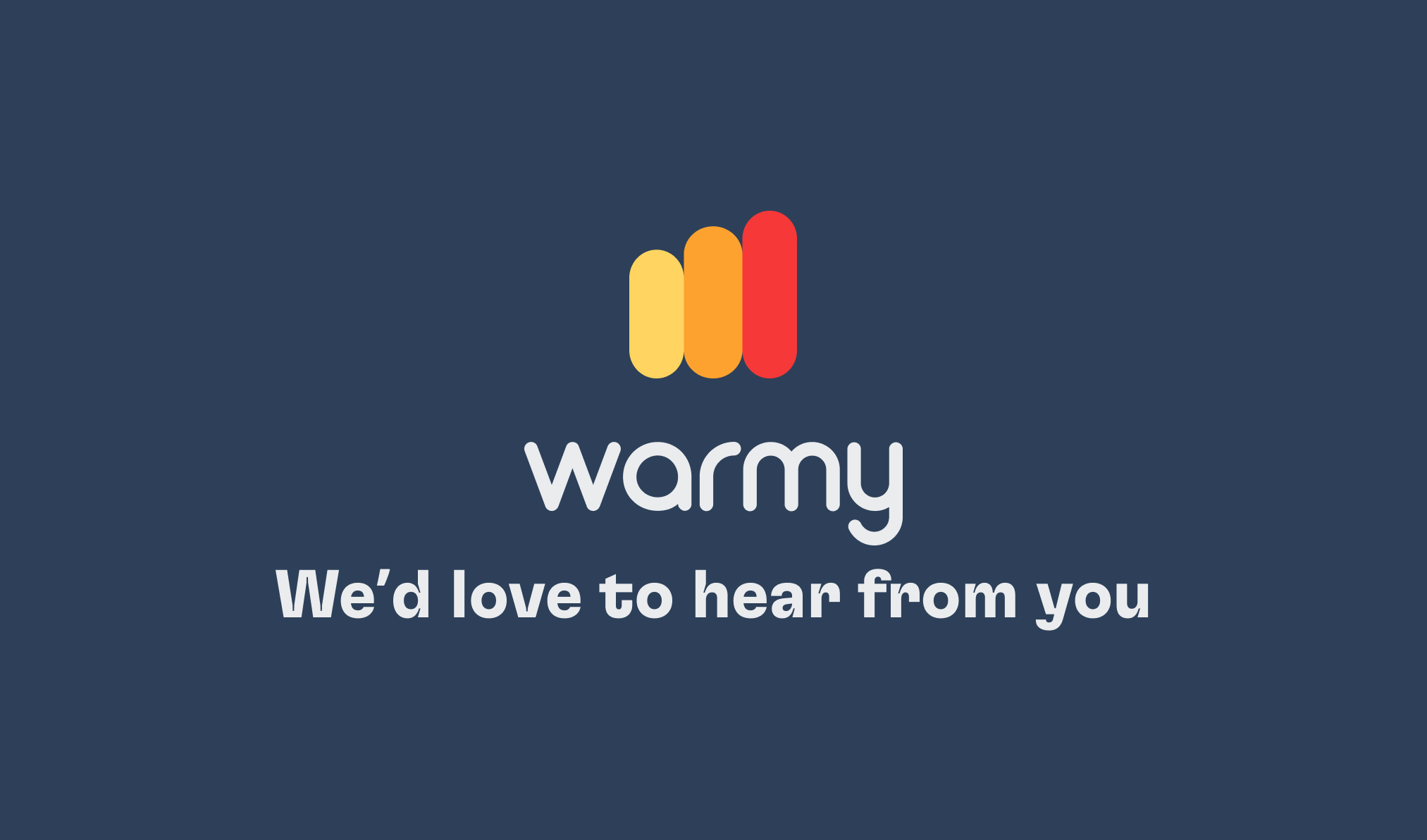 PREMIUM SUPPORT
We're here to help
For each of your questions, we have an article that can help you.
Can't find the answer you are looking for? Please chat to our friendly team